SunSaver PWM 10A solar charge controller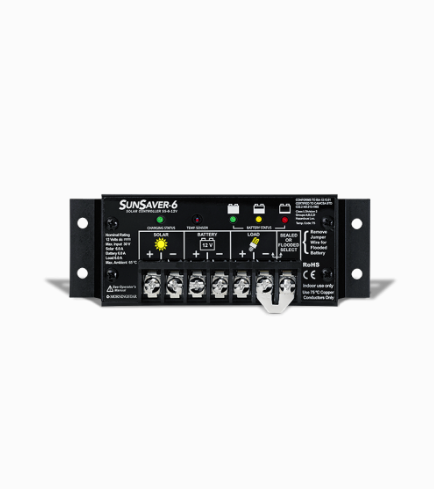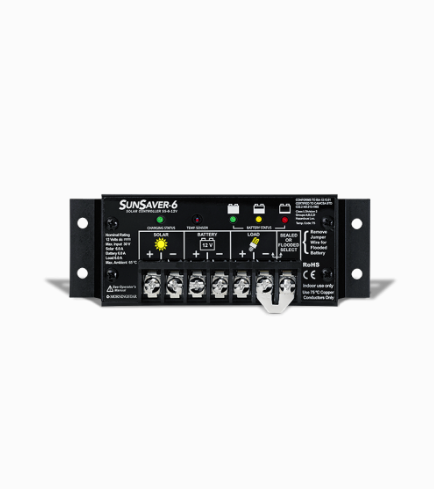 sale
SunSaver PWM 10A solar charge controller
Morningstar's SunSaver™ is the world's leading small solar charge controller for professional and consumer applications. This device includes a combination of features and capabilities not found in other small PV controllers. It is rated for Hazardous Locations – Class 1, Division 2 Groups A-D, making it the preferred choice for Oil & Gas applications.
A SunSaver 6 is in the picture but we are selling a SunSaver 10.
Visit the Morningstar SunSaver webpage.
AM Solar Part Number: CCTLR-MS-PWM-010A