Battery Parallel Cable Kit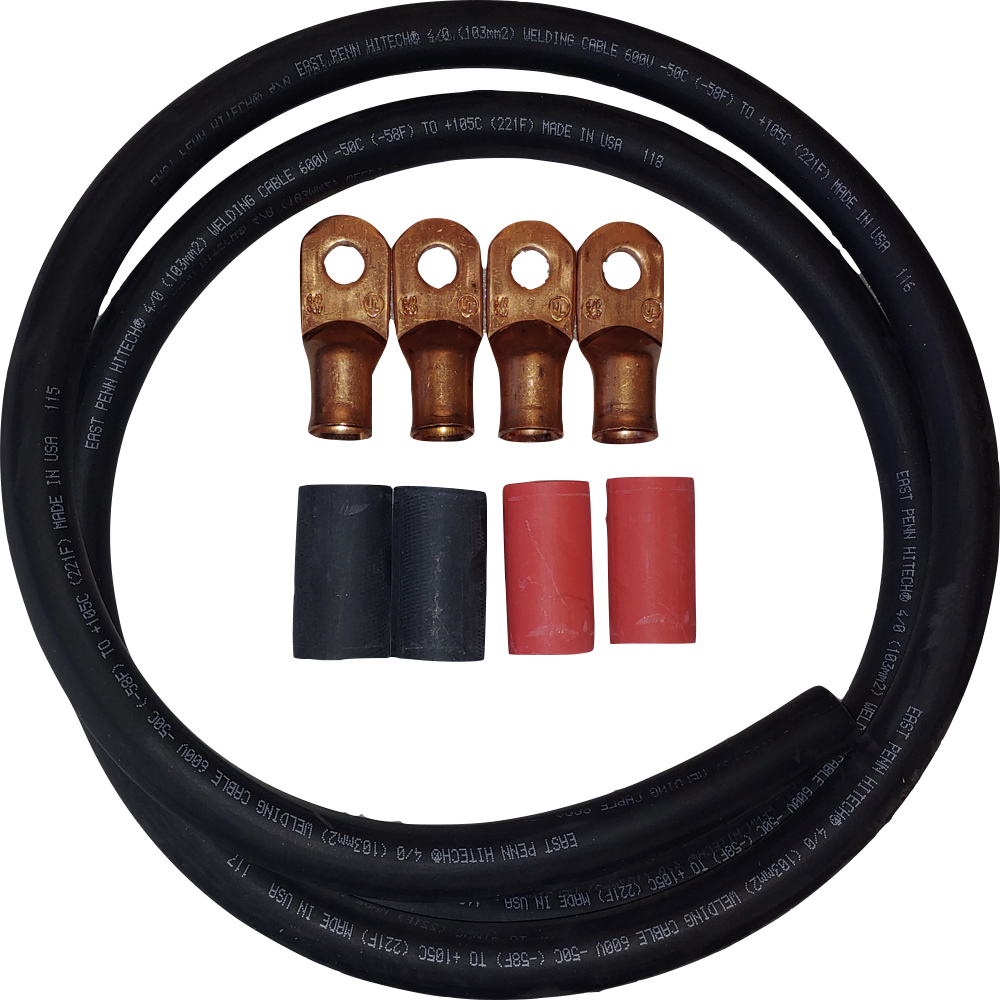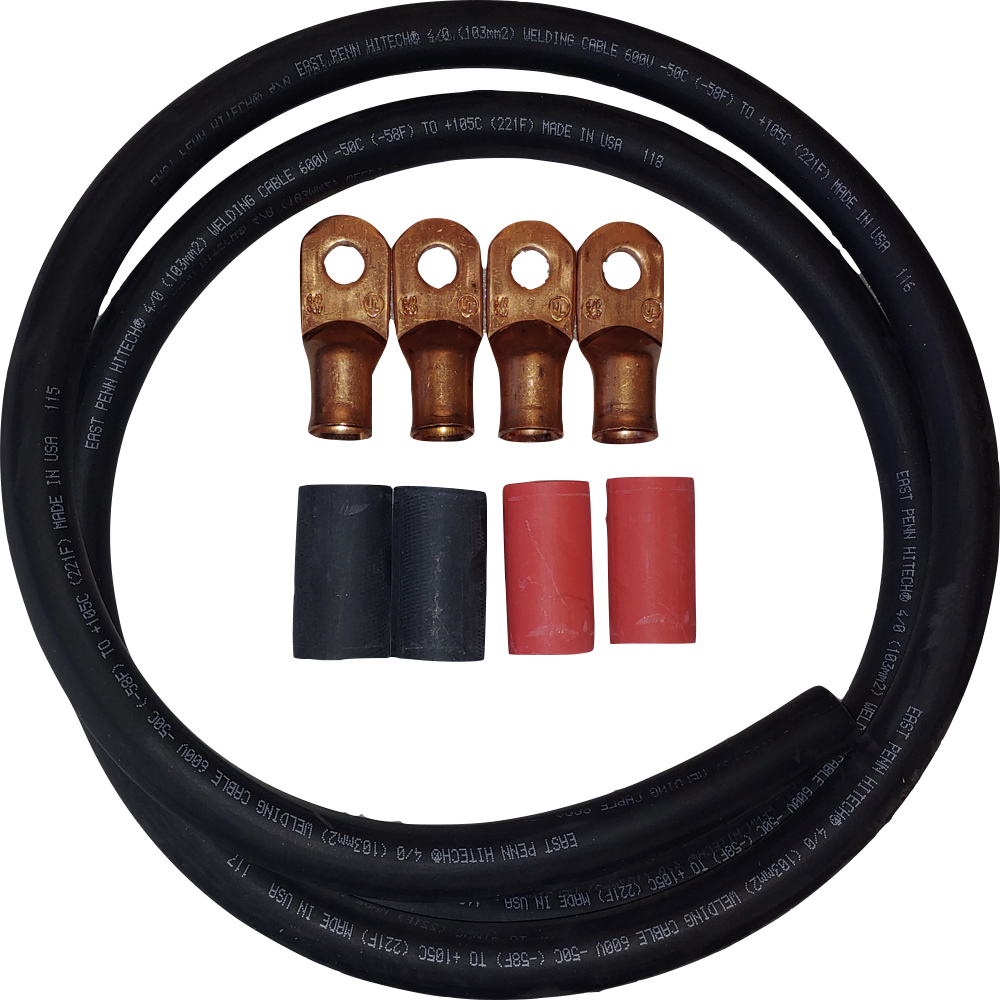 Battery Parallel Cable Kit
Cable, Lugs, and Heat Shrink needed to connect two batteries in parallel. This ideal for 12V batteries.
What you get:
3' CABLE-4/0-1-BLK 4727 Cable-4/0
4x LUG-4/0-RING-3/8 5339 4/0 Lug-3/8" Ring
2x 93H-B3/4 Heat Shrink Black 1.5" x 3/4"
2x 93H-R3/4 Heat Shrink Red 1.5" x 3/4"
You may also be interested in:
Hammer Crimp
Solid "Electro-Mechanical" connections are the only way to assure a continuous flow of electricity. The best way to make a solid crimp on BIG wire is with the HAMMER CRIMPER.
Heat gun
Every electrical connection in an RV should be protected from corrosion by sealing the exposed wires. Heat Shrink does this. True, there are those who pull out a BIC to heat up shrink tubing, but unless you are way more experienced than lucky, then you need a TWO SPEED HEAT GUN.
Cutters
Clean, fray free wire ends assure the best connections. Good connections carry electricity with very little loss of "power". And good, solid wire connections begin with a SHARP WIRE CUTTER.
AM Solar Part Number: 96-BATTPAR