Blue Sky 2512iX-HV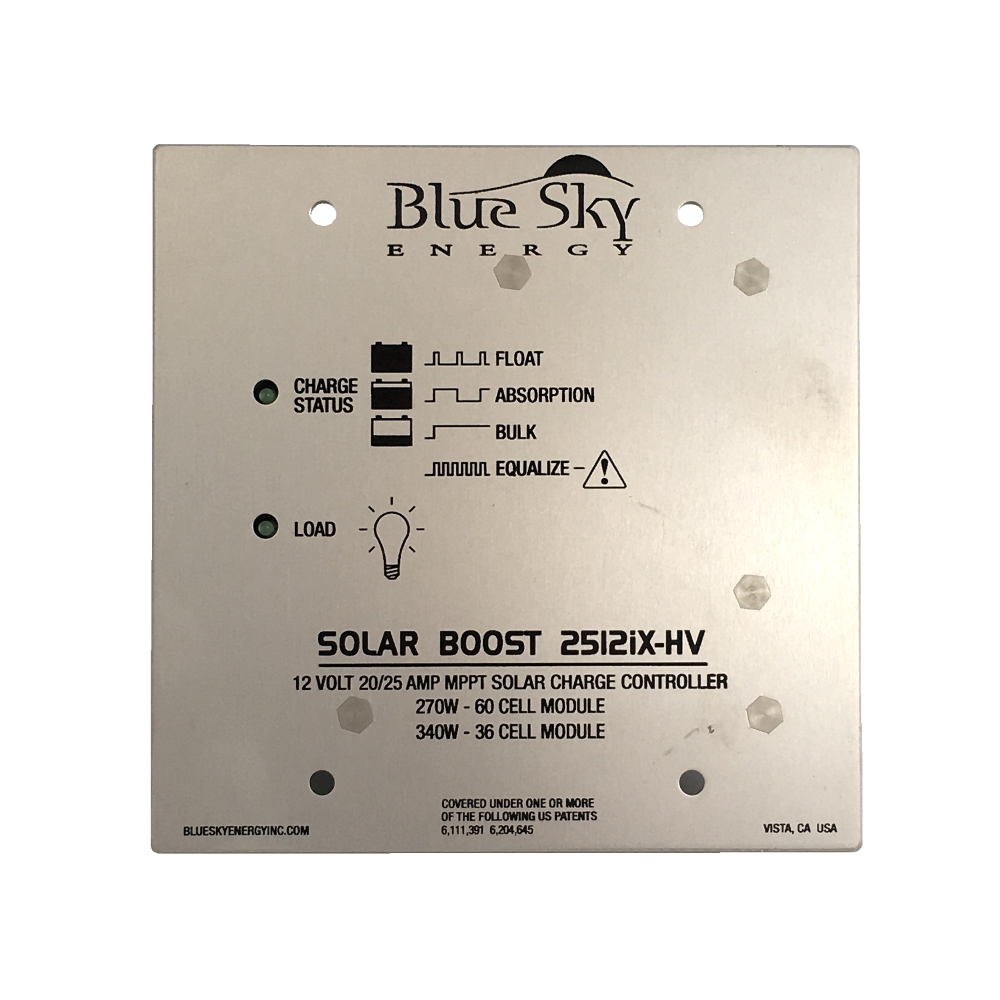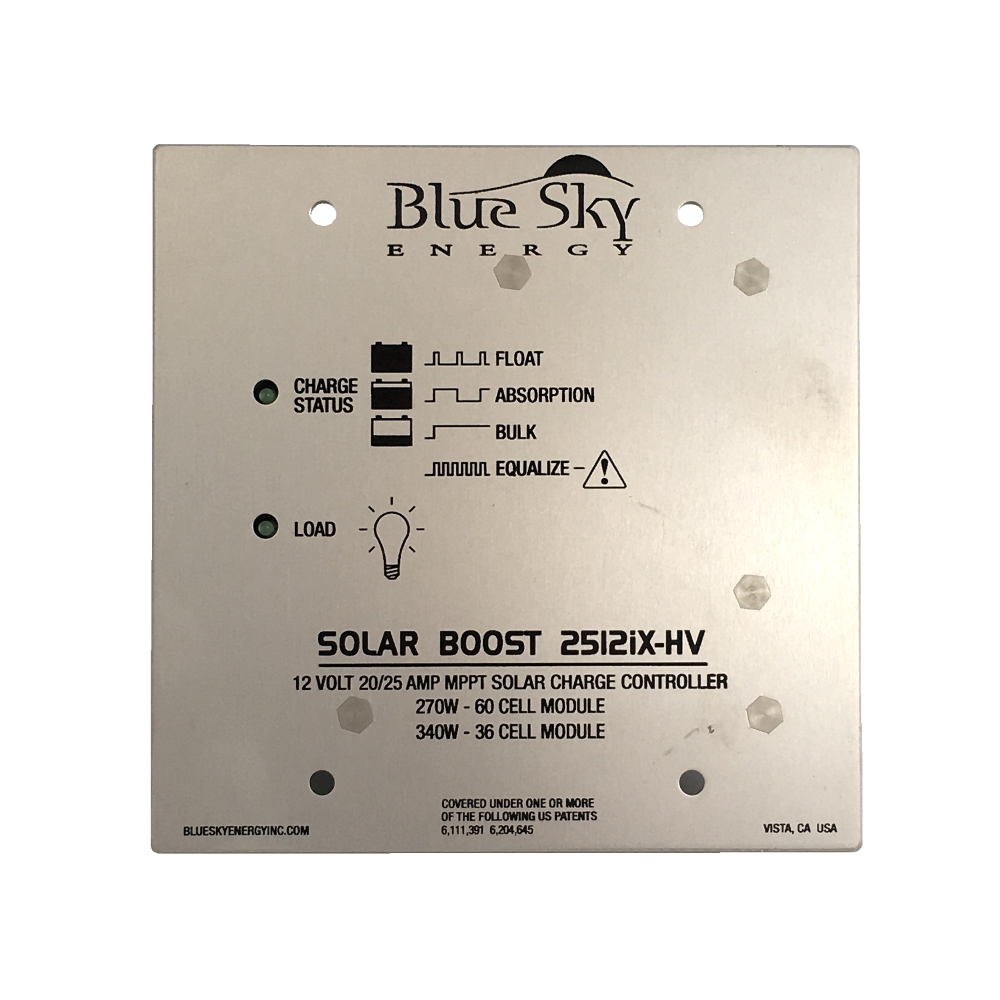 Blue Sky 2512iX-HV
Type: MPPT
Current Rating: 25A
Maximum Wattage: 340W
Temp Sense: Temp cable
Display: IPN Full Feature
Programming: Full Feature
You may also be interested in:
Blue Sky IPN PRO Remote Meter
This remote meter works with the Blue Sky 3000i, 2512iX-HV and 3012iL charge controllers. It allows for complete system monitoring and programming.
Blue Sky IPN Basic Remote Meter
This remote meter shows system charging statues and displays volts and amps. It is ideally used with Blue Sky charge controllers in situations where the controller is mounted out of site and only simple programming is required.
Blue Sky Connection Kit
This Connection Kit is designed for use with the Blue Sky 2512ix-HV and 3000i Charge Controllers.
2512 Wall Box
This box enables the surface mounting of a Blue Sky 2512 charge controller.
AM Solar Part Number: CCTLR-BS-MPP-025A