Victron SmartSolar MPPT 100/15 (12/24V-15A)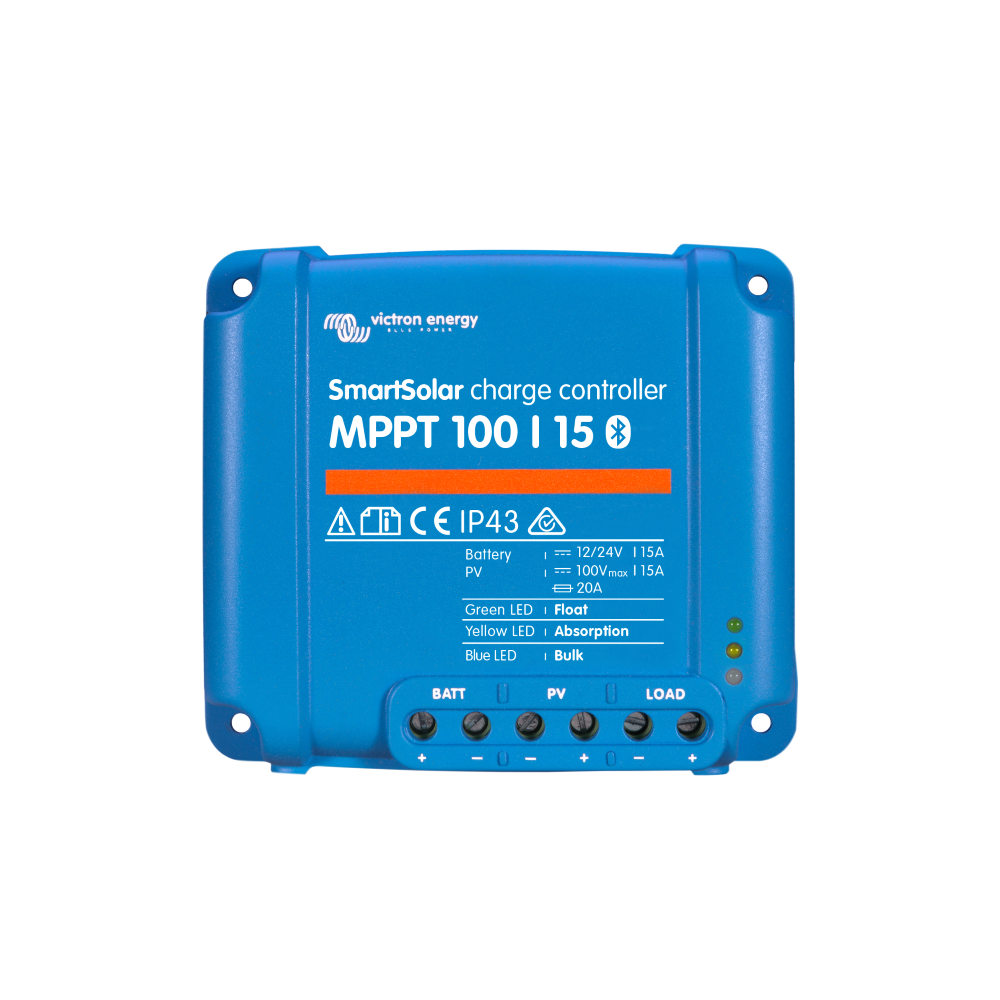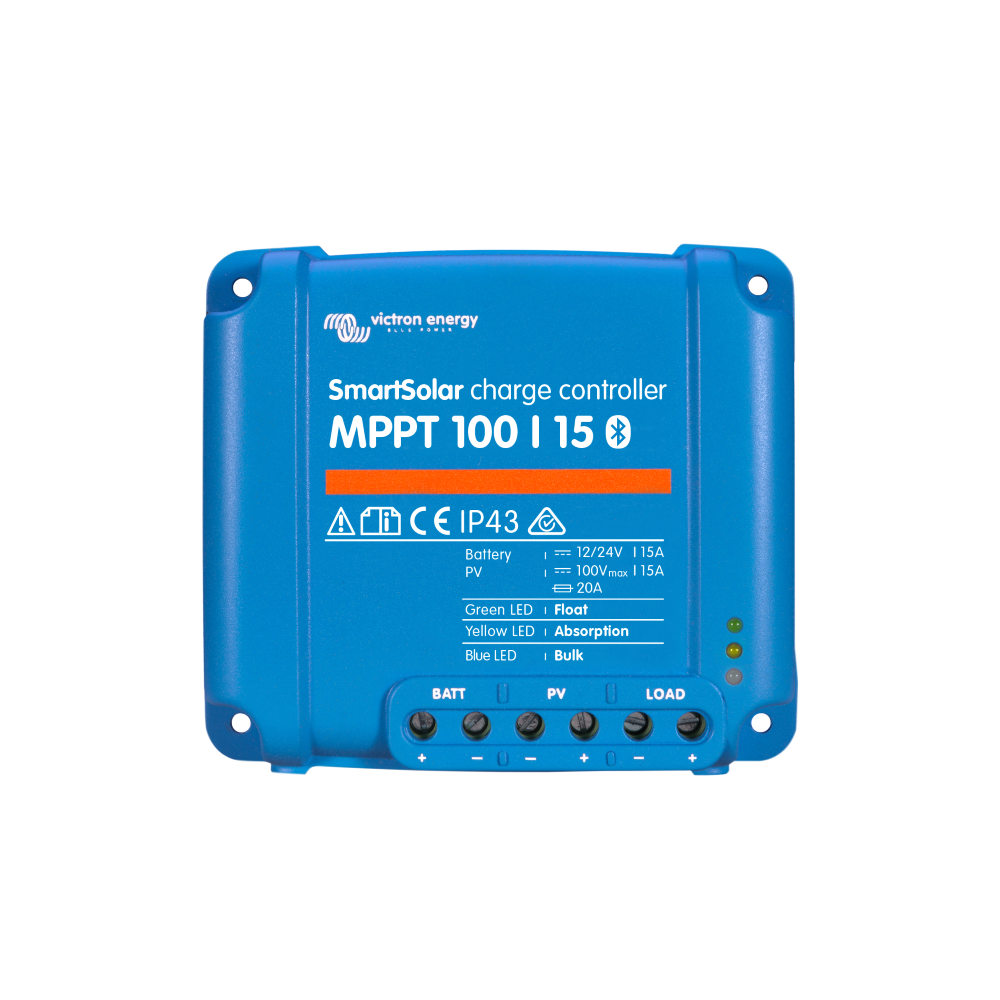 sold out
Victron SmartSolar MPPT 100/15 (12/24V-15A)
Type: MPPT
Current Rating: 15A
Maximum Wattage: 230W
Temp Sense: Ambient
Display: MPPT Control, Color Control, Built-in BlueTooth
Programming: Preset Options
Built-in Bluetooth
Day/night timing and light dimming option
Ultra-fast Maximum Power Point Tracking (MPPT)
BatteryLife: intelligent battery management
Load Output
You may also be interested in:
Victron MPPT Control Kit
This kit provides a remote monitor with programming capability for Victron MPPT charge controllers.
Victron Color Control Monitor Kit
The Color Control GX provides intuitive control and monitoring for all products connected to it. The list of Victron products that can be connected is endless: Inverters, Multis, Quattros, MPPT 150/70, BMV-600 series, BMV-700 series, Skylla-i, Lynx Ion and even more. This kit is not a battery monitor, but it does talk to battery monitors.
VE.Direct to USB interface Cable
The VE.Direct to USB interface connects products with a VE.Direct connection to devices with a USB port, for example a computer. With this cable it is also possible to connect more than two VE.Direct products to a single CCGX.
Visit the Victron website SCC110015060R
AM Solar Part Number: CCTLR-VT-MPPS-015A